Boca Juniors Stadium - La Bombonera
Located in the legendary Buenos Aires neighborhood of La Boca, the colorful Alberto J. Armando Stadium, also known as "La Bombonera", is the home stadium of Club Atlético Boca Juniors.
 
Affectionately nicknamed "La Bombonera" after a box of chocolates given to the stadium's architect and the similarity he found between it and his designs, the Boca Juniors Stadium was unveiled in 1940 after the team had played for some time on rented land.
The Passion for Boca Juniors Museum
The Passion for Boca Juniors Museum, located inside the stadium, takes visitors on a journey through over 100 years of the club's history. Visitors are immersed in a passionate and exciting atmosphere through which they'll learn all about the team's players and history.
During the tour through the museum of the Boca Juniors Stadium, visitors can relive the most important chapters of the team's history through videos and photos. Visitors can also admire the different trophies and memorabilia on display.
La Bombonera Tour
During the guided tour of the stadium, you'll travel through the stands of La Bombonera while listening to some stories about the stadium and its team. You'll then visit the changing rooms and see the route taken by the players before each match.
Any football fans?
A visit to the Boca Juniors museum and stadium is a must for Boca Juniors supporters and may be of interest to any football fan, but some people will prefer the terraces at the restaurants and bars in La Boca.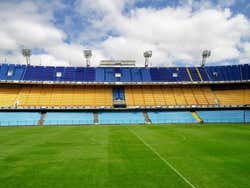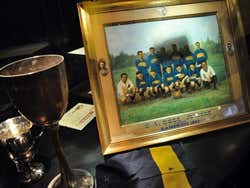 Schedule
Every day: 10 am to 6 pm.
Price
Adults: 1,400 ARS (US$ 6.80)
Children 5-10 years old: 1,000 ARS (US$ 4.90)
Transport
Public Buses: Lines 10, 20, 22, 24, 25, 29, 33, 39, 46, 53, 54, 64, 70, 74, 86, 93, 102, 129, 130, 152, 159, 168 and 186.