Parks and gardens in Buenos Aires
Buenos Aires is a city with many parks, gardens and green spaces. Here are some of our favourites:
Our three must-visit parks and gardens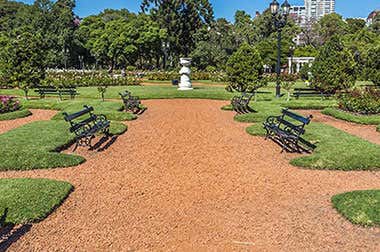 Also known as Palermo Woods, Tres de Febrero is a set of parks that form a huge green space in the heart of Buenos Aires.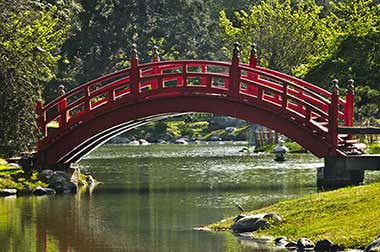 Constructed in 1967 to celebrate the visit of Prince Akihito to Argentina, the Japanese Gardens are one of the best places to visit in Buenos Aires.
The Botanical Garden of Buenos Aires is an enormous green space spanning 7 hectares that boast over 5,500 different species of plants.
Some other interesting parks and gardens in Buenos Aires
Although some of the following are classed as squares, they're still lovely places to visit:
Plaza de las Naciones Unidas: This garden is home to the famous Floralis Generica, an eighteen-tonne steel and aluminium flower.
Plaza de Chile, Plaza de Uruguay, Plaza de Francia and Plaza Justo José de Urquiza: These squares are located next to the previous one, and together they form a large green space.
Plaza General San Martín: Located next to Retiro station, this square one of the most central parks in Buenos Aires.
Carlos Thays Park: One of the most lively parks in Buenos Aires at the weekend.