The Illuminated Block, located between Alsina, Perú, Moreno and Bolívar streets, is an area in central Buenos Aires known for being the birthplace of the city's intelligentsia.
The history of this area began in 1661, when the Jesuits settled in the area and began to construct different buildings.
Visiting the Illuminated Block
During guided tours, visitors travel through the remains of the buildings built by the Jesuits that are still standing today.
Visitors can walk through the Patio de la Procuraduría de las Misiones, a building from 1730. Here, goods were supervised and products sold for the upkeep of the Missions and the colleges of the religious order were counted.
Under the courtyard, you can see small sections of the colonial tunnels built during the 18th century that reached the Cabildo, the Fort, the river and some of the city's churches and notable buildings.
By visiting the Illuminated Block, you'll also be able to enter one of the viceregal houses built in 1783. Here, you'll see the room where Manuel Vicente Maza was assassinated while writing his resignation.
Afterwards, visitors can see the place where the Representatives of Buenos Aires met to draft laws and elect the governors in the Sala de Representantes.
A visit to the Buenos Aires Illuminated Block also includes cultural activities such as tango and milonga classes, different series of movie screenings, literary cycles, temporary exhibitions and opera concerts.
Not for everyone
While, for some, visiting the Illuminated Block provides a fascinating insight into the past of Buenos Aires, for some it may be closer to a stroll through several reconstructed rooms while listening to long stories about the past. The colonial tunnels are also closed to visitors due to renovations.
Another place you can visit to learn more about the history of Buenos Aires would be the nearby Zanjón de Granados.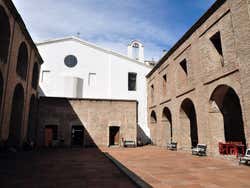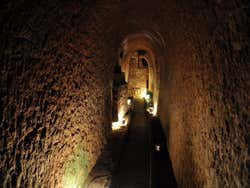 Schedule
Monday to Friday: 2 pm and 3 pm.
Saturday and Sunday: 3 pm, 4:30 pm and 6 pm.
Transport
Public Buses: lines 7, 24, 26, 28, 29, 38, 45, 56, 59, 64, 67 and 105.